Ulzzang Inspired Look!
Hi! Today I want to introduce my ulzzang inspired look to you! Some may have seen my Instagram and will notice, I was wearing this makeup quite often. Many people asked me what I am using for this look, that I decided to do a quick tutorial about the look! Click the link for the Tutorial! Find the products I used in this Blogpost! <3
 >>>>Click here to see my Ulzzang Inspired Look Video Tutorial!

My Look:
Closer look: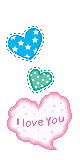 First of all you have to know, that I am not a makeup artist and my intention wasn't to create asian eyes. This is why I call this look "Ulzzang Inspired Look".
As you may know, "Ulzzang" or sometimes spelled "Uljjang" is a korean word and means something like "best face" oder "perfect face". So the focus stands on flawless skin and cute puppy eyes. When I was wearing this makeup some people commented me like "You look so… asian today". Haha I guess this is a makeup trend that really represents korean beauty lol..
For me it is nearly impossible to get the perfect flawless skin because of my freckles and my dark circles, but I tried to hide it as much as I can. The thing is to look flawless but natural the same time. I prefer using asian products for this look, because, I don't know why, but every time I use a foundation or bb cream I bought here in germany, it looked cakey and not natural. I guess because korean cosmetic companies focus on that combination of natural but flawless theory, their makeup is the best for creating this look.
Also I would recommend to use circle lenses with this look. I am wearing my darkest brown lenses to imitate cute and big puppy eyes. Also my skin looks lighter and more flawless with a dark brown eye color. But if you are not used to wear circle lenses, I think you shouldn't force yourself to wear them.
Usually you don't have to wear false lashes, I often see the models not wearing any falsies, but also you can wear some natural looking ones. I would recommend some like the Etude House Longlash 02, that I reviewed in one of my last posts.

The products I used:
Circle Lenses: Geo Magic Color Lens Big Grang Grang Choco
Mint Makeup Base: Etude House Baby Choux Base in Mint Choux
Concealer: Chanel Correcteur Perfection
Foundation: TonyMoly BCDation in #01
Powder: Skin79 BB Sunprotect Beblesh Pact
Eyeshadow Base: TonyMoly Crystal Stick Shadow in 03 Champaign Pink
Eyeshadow: Etude House Look at my Eyes Café in #BE102 (beige) and Etude House Look at my Eyes #BR402 (shimmery brown)
Eyeliner: ISEHAN Heroine Make Smooth Liquid Liner in Deep Black
Mascara: TonyMoly Delight Circle Lens Mascara in 01 Volume Black
Liptint: Etude House Fresh Cherry Tint in RD301 Cherry Red
Blush: Etude House Cookie Blusher in Strawberry Choux

Thank you for your time! Hope you like this Tutorial! Maybe visit my Instagram, Facebook or Youtube Site?