Geo Bambi Series Sesame Grey
Geo Bambi Series Sesame Grey Review for you!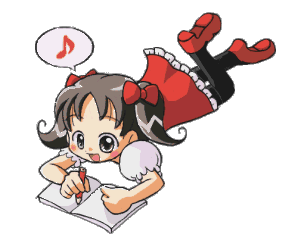 It's been a while again~
I was so busy these days with preparing for presentations and stuff so I couldn't even do makeup properly… So after a busy week, I do enjoy writing a bit about a pair of lenses I got last month: The Geo Bambi Series Sesame Grey!
I bought them at yesstyle.com, since I am a silver elite member, it's a bit cheaper for me there.
Anyway, if you are thinking about purchasing a new pair of grey lenses but don't know if they suit you, I hope this review helps you.


As you can see the pattern is very bold, the black circle is clearly visible. In the inside there is a hint of brown. For people with brown eyes this might be a smooth blending.
here you can see how they look like on light eyes. since I used the flash because my room was too dark, you can see my natural eye color.

Geo Bambi Series Sesame Grey Review
What I love:
The Effect – Bigger eyes through black circle and a diameter of 14.8mm
The Comfort – They are actually better than other lenses I got from Geo, but they still get dry after a few hours.
The Price – honestly, I like that Geo lenses aren't as expensive as other brands but still have a pretty big range
What I hate:
The Color – for me the brown circle is unnecessary and gives my eyes a even more fake look.
These lenses are pretty cute and look great with gyaru inspired makeup and also my so called ulzzang inspired eye makeup (of course just inspired because I can never look like one of these "ulzzang girls" haha) but are a bit too much for daily use.


These days I am wearing circle lenses pretty often also during my lectures, but I didn't have the courage to wear this pair haha
Maybe I will wear them once, just to see how my classmates react to my huge eyes lol

I thought about updating my blog more often with daily looks and maybe uploading a new video, but I didn't have the time for it yet. I wonder if can do it this year..? haha. Please follow me on Instagram (you can see at the right margin) to give me some feedback please~ Thank you
That's it already for today, I hope to welcome you again soon~