Chu~
Today's product is the Etude House Color in Liquid Lips!
I bought them together with my EXO and VIXX album at kpopmart.com! My picks are a light rose color (PK005) and a bold coral one (OR201).
I saw them in the advertising with Krystal wearing them and they looked really promising! The swatches looked nice and matte, yet not too dry. Enough for me to try them!

The promised feature this lipstick comes with is a non-sticky but moisturizing effect with vivid colors. The package looks like a lipstick, some may be confused how to open it (haha some of my friends were trying to open it like a lipstick xD), because you actually apply it like a lipgloss.
The package and applicator or the coral one:
When I first opened it, I was scared I would drop the fluid on the floor because it was a bit difficult to get the applicator out of the bottle and a big amount of the product was sticking on it. But fortunately it's not that fluid that it would drop.
I tried the light pink one first. I was hoping for a light, cute, rosy color that would melt with my lips naturally. I applied it like they recommended it in the product description which says to apply it on the inside of the lips and blend outwards. The color was really covering, but also it was really not blending well with my lips. I then used concealer to conceal the dark color of my lips first and applied it again and blend with my finger. The result was really cute!
The feeling of that lip color was pretty weird in the beginning and turned out to a soft lipstick like texture. Right after application its  liquid and runs into the wrinkles easily. Then it reminds me of low quality lipstick.. Its takes some time to get dry, but then it blends very well and doesn't feel sticky anymore. But then it feels a bit like if you used concealer or powder on your lips (without applying concealer before of course xD). I recommend to make sure that your lips aren't too dry.
Sadly, it's not really long-lasting at all. After drinking and eating the color fades more and more and disappears.
Same process with the coral one. Such a cute soft coral! If you like more bolder lips, then you can apply it once more and the color is really glowing! I love wearing it on sunny days!
 Uh please excuse the zoom.. my hurr…
This one with flash:
Of course, I don't think a good lip color doesn't need concealer to be applied first, but still I am happy with the result. I would like to try the bold pink one, too. They are not too expensive (if you found a good shop!) so I guess you cannot expect a high quality product. Still better than most of the expensive ones in germany…..
Let's see the resume!


 What I love:
The Color – Nice bold or light, matte colors!
The Price – Good price for good quality, as always!
The Comfort – feels light and not sticky after it dries.
What I hate:
The Effect – Even though I like the matte effect, the coverage is at first a bit weird and you have to be careful with the amount of color that you apply.
Not Long-lasting – After drinking or eating something, the color fades easily..
The Applicator – Somehow this thing and  I don't want to become friends xD I find this really inconvenient.. For this kind of lip color I would have used a smaller one, like the Cherry Tint one!
The concealer and applicator thing really bothers me, because this is actually a really nice product…


Here I am wearing the rosy one:
Thank you for visiting again after a long time! If you have any question related to the Etude House Color in Liquid Lips, don't hesitate and comment below or send me a message via Facebook!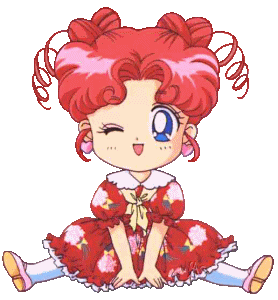 Have a nice week guys! ^w^