VASSEN SIRIUS GREY
Vassen Sirius Grey review today!

Hello guys! It's been a while! It is already autumn in germany and I caught a cold in my first week of studying.. great start!
I had a busy time with working, moving and preparing for my new study.. so I'm really trying to do more post but because of the lack of time and tools, there was no chance.. I'm also just a human being :D …even if I don't look like one sometimes haha.
But returning to this post's topic: I already have tried the Vassen Sirius Brown and was really happy with them that I thought I should try the grey one's, too. As always I am sharing my impressions with my readers.

The pattern of the lens is not really strong, same as the brown one's, but there's a big brown circle inside. You'll see why I am mentioning the brown circle. I don't know why, but maybe for making the lens looking more natural on dark eyes. I have light eyes, so the effect turns out in another way:

Did I really put in the lenses?
Do you think this looks grey? I think it looks more light brown than grey because of the brown circle. also you can barely see a difference between the Vassen Sirius Grey and the Vassen Sirius Brown.

Vassen Sirius Grey Review:

What I love:
The effect – vey natural, nobody notices I am wearing the lenses. perfect for daily use. 

The comfort – Very comfortable! I wore it a whole day and with some eyedrops in your bag you can easily survive a day without feeling itchy.
The price – affordable. A bit more expensive than the usual price for colored lenses, but still affordable.
What I hate:
The color – not as I expected it to be. It looks more brown than grey on my blue eyes. I think looks even more natural ob brown eyes. Of course I could guess from the photos that they will have a brown touch, but I thought the grey color would come through stronger.
If you are looking for natural looking, comfortable and lightly enlarging lenses, the Sirius serie is the right pick for you.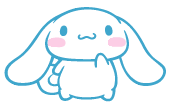 Wearing the lenses with this look:

Thankyou for visiting! Hope I could help you a bit making the right decision on purchasing these lenses?
Hope to see you soon~