Missha M Signature Wrinkle Filler No. 21
Missha M Signature Wrinkle Filler Review!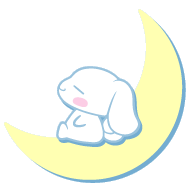 Hello Cuties~
Today I want to show you my new favorite bb cream: The Missha M Signature Wrinkle Filler BB Cream!
First of all I want to tell you a bit about my skin, because I can only tell you about MY experience with it and I cannot guarantee it will works same on your skin. My facial skin is different from my body's, it is very sensitive and gets dry quickly. I got some thin wrinkles thanks to facial expression (Am I too emotional?) and many freckles spread all over my face (thank you sun) yay. Since I am in my early twenties, I switched to anti-age skincare and so I chose the Missha M Signature Wrinkle Filler because it promises to fight against the aging process and cover or fill in small wrinkles it also says it will moisturize and cover ski irritations and giving SPF 37. It also says something about nobel prize substance in it, but to be honest I ignored that sentence because I never heard about that.

So this is the package:
And you can see the swirl in the
middle? It is split up into the beige cream to cover the skin
irritations and the white wrinkle filler cream! When you get one
pump, you need to mix it together and you can see how the beige and
white cream melt into one.

So please people be warned, I will show my bare face nao.
…
I hope it's close enough to see my freckles, wrinkles and dark circles.
And now after applying the Missha M Signature Wrinkle Filler:
*happy Lisa is happy* Lol (*´▽`*)

Missha M Signature Wrinkle Filler No. 21:
What I love:
The coverage – covers my freckles and almost everything else perfectly! almost no dark shades anymore (except my deep gabps TT-TT)!

The texture – very smooth and light, not too heavy, even though it covers so well!
The filling effect – i can barely see any wrinkles anymore!
The moisturizing effect – keeps my dry skin moisturized a very long time!
The price – not too expensive and even available in germany!! Check out Amazon or Missha-Germany!
What I hate:
It is not very long-lasting if you have very oily skin or use extra sun protection under it. But this should be a problem that could be fixed easily. I also ordered the Missha BB Boomer, that should make the cream more long-lasting and I will add a post about it, too.
I rate this product:





All in All my new fav almost everyday bb cream! (❁´▽`❁)*✲゚*

~
Alright guys, thank you for reading! I have to do some sports now so, that's it for today. I ate a bit too much, so I have to do some late night running nao..

XOXO gugl