Creer Beaute Sailor Moon Star Power Prism Eyeliner Review
Hope you guys are alright! It's so hot these days in germany!! I really need to put on sun blocker everyday! Are you also sweating in the sun already? For germany it is too early for these temperatures. Usually we had cold weather until end of may and summer actually started around august. But this year it is totally different. I just realized, I didn't even see snow in winter! :O Whatever. Enjoy the nice weather.
A few weeks ago, I received my Sailor Moon Eyeliner! I bought it online on Yesstyle.com.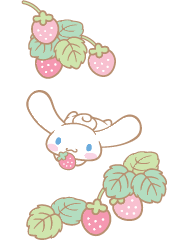 There are a few sailor moon products from Creer Beaute such as lame liner in red and blue like Sailor Mercury and Sailor Mars, but I decided to buy a new black eyeliner, since I just have the Dolly Wink Eyeliner I am using currently.
The package is very cute and pretty!


 Sailor Moon Eyeliner Review:
What I love:
The thin tip – for a precise and gentle line
It's long-lasting – even though it's not waterproof I wore a line on my hand for about 3 days!! so using eyedrops is no problem.
The Price – totally worth it!
What I hate:
The Color – sometimes the black seems to be a bit pale even if I use it for a few times. especially on creamy or shimmery eyeshadow, the liner doesn't seem to "cover" well.
Not available in germany :D
I rate this product: 





All in all, this Sailor Moon Eyeliner is a MUST for all Moonie fans! Besides the blue and red liner, this is really an essential make up product, so if you like Sailor Moon, go get your piece.

My scary eye with current fav (not so finished xD) make and the Sailor Moon Eyeliner!

When you open the package, you can see the full team :3

As always, thanks for reading!  Hope to see you soon~